1 tag
60 mile ride!
All signed up for a 60 mile charity ride for Tour de Cure on June 9! Doing it as part of a team for Brewery Ommegang in Central NY. I'm a weeeeee bit nervous, as the longest I've biked is 25 miles (or the duathlon, which was a 5k run, 18 mile bike, 5k run). But I have mapped out a training plan that switches my focus from running to biking and am hoping for a good result! ...
this cold weather
15 degree weather is killing my desire to get out of bed at 5am for runs. I've been spinning and TRXing in place of running, making it only for 1-2 runs a week, and I can feel it in my body. How so? My legs feel stronger but my stomach more squishy. Scale is up 10lb since June. Not liking that number. Some may be muscle, but most, is probably some poor choices in the kitchen. The 10lb gain...
Do they let you retake courses in an MBA program? I just bombed an Operations Management quiz with a 45- and I actually thought I knew what I was doing. God damn higher education. I have one more semester left and I am in the hardest class ever!!
4 tags
5 tags
Winner!!
The winner of the giveaway was @marathonmelissa! Email fcjewelrydesign@gmail.com to claim your prize and discuss your design! Congrats, and thanks to all who entered!
5 tags
4 tags
Paleo 80/20 - Day 1
Well it didn't go as great as planned but it could have been worse. My Banana Paleo pancakes were a bust, so i had yogurt and fruit (obv. the yogurt is not paleo). Other than that, my only other non-paleo food was bbq sauce and a half of a Rice Krispie treat. I am not forcing myself into 100% paleo bc honestly, i cannot do it. I am doing Paleo to see what it makes me feel like - is my...
80/20 paleo
so my husband and i are giving this a go - 80/20 paleo to see how we like it. we are fully stocked on grassfed beef, veggies, fruits, nuts, etc. I will be eating yogurt and minimal milk as my 20% non-paleo, my husband will be adding grains for his. I have googled a few websites to use for tips and recipies, but do any of you have any that are tried and true? i am struggling the most with...
2012 - the year of the run
Running became my new focus in 2012 - covering 838.7 miles on the road, and an additional 56 on the treadmill, for a total of 894.7 miles. Two half marathons, one 15K, two 10Ks, and five 5ks and a run/bike/run duathalon - and i was even featured in a Fitness Magazine article! I have made amazing new friends in the ORG, and i am pretty sure i own more running clothes than work clothes! I was...
2 tags
The wine we consumed tonight caused me to spend an hour on Pinterest looking at baby things, baby rooms, pregnancy announcement photos, etc. wine severely induce the baby fever epidemic!
Sandy Hook Elementary Memorial Half-Marathon and... →
I was so excited to bring this to my running group for us to all do together, but one of the girls in my group did some research and the Western CT United Way has nothing to do with this - they are not involved, so there is no guarantee where the money will go. So instead, we will do our own sponsored run, as we've done for Sandy Relief and other causes and donate it directly to Sandy Hook...
Ugh… I have 3 days of the holiday squat challenge to do tomorrow after spin…Boston, wine, food, and weddings got the best of me this weekend, but I'm ready to be back on the health track!
Positive thoughts
I swear this is a fitness blog, but right now more important stuff is happening. I have scored an interview at a very large, fast growing company to do financial analyst/grant administration work. I have applied for 2 other positions with this company but this is the first interview I have scored. I currently do 8/10 job tasks listed and have all the qualifications except for knowledge of their...
2 tags
Untitled: Girl Meets World →
dfishel: First of all, let me say that you, the fans of Boy Meets World, have been awesome. That word is often used incorrectly by people, including myself, on a daily basis but you have truly been awe inspiring. You, yes, even YOU, are the reason that Girl Meets World WILL BE MADE. J I… Best. News. Ever!!!
5 tags
3 tags
So I realize I've hardly been posting about running lately - but I promise it's still happening!! After my half marathon I was not happy with running. I set an 11 minute PR but I missed my ultimate goal of 10 minute miles throughout when I was crippled by a terrible side stitch for the last 6 miles - up until the I was averaging a 9:47 pace! My final pace was 10:14 - nothing to feel bad about,...
2 tags
1 tag
4 tags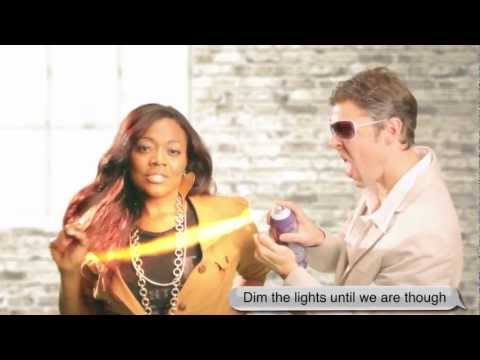 Brooks Tester?
Just filled out an application to be a Brooks Shoe/Apparel tester. Are any of you testers for shoe/clothing brands? Do you like it? Is there anything I should know?
2 tags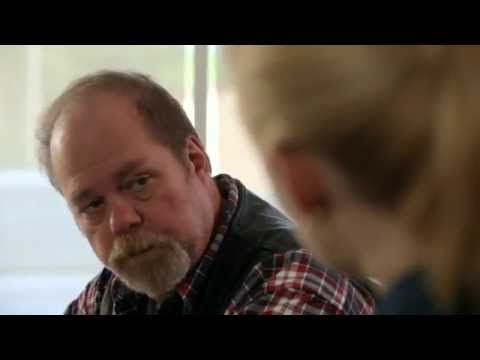 1 tag
frustrations
Waiting for the military to make decisions is like waiting for the largest pot of water to boil I am all for keeping the unit activated on Hurricane Relief as long as is needed, but they could at least tell families when their soldiers will be able to come home!
5 tags
Where do you get your life lessons?
"Friendship, for example, is a real gift. It's given with no expectations and no gratitude is needed between real friends." -The one and only, Mr. Feeney, Boy Meets World
1 tag
regainingmymoxy replied to your photoset: These are two of my favorite wedding pictures. We… It's like you can see it in his head "I am so excited for the upcoming cake in face smashing moment!!" You're not kidding Moxy! He is such a devil. I am going to have to get him back one of these days for it!
3 tags